Overhead Doors
Overhead Doors
Home protection for doors, French windows, garages
Secure Roller Doors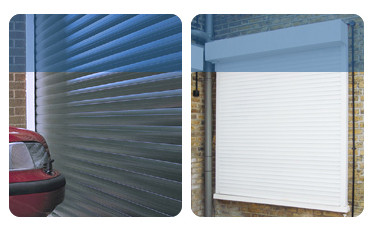 It's the large openings in your home that are the most vulnerable - it's easier to get in and out through a door, a French window, or a garage and it's more difficult, normally, to secure them. We have the answer.
Our roller doors are ideal. Manufactured to fit exactly, they run in strong steel side channels, feature reinforced bottom bars, and robust individual sections designed to deter and repel attack.
But not at the cost of aesthetics. The Shutter Grille and Gate Co, we pay as much attention to making our roller doors look good as we do to making them tough and tenacious.
Available with remote control and/or key opening, they provide essential security and peace of mind for you and your family.
Shutters. Grilles. Gates. Visual Deterrence. Physical Protection.
Customer Comments
Just wanted to mention the excellent service I just received from Harry at West London Security Centre, who was very helpful and patient, when I rang with a query regarding a home security issue. Issue resolved - much appreciated!
Golders Green